BRAIN INFLAMMATION MAY BE LINKED TO SCHIZOPHRENIA
Findings raise possibility of testing, early treatment, researchers say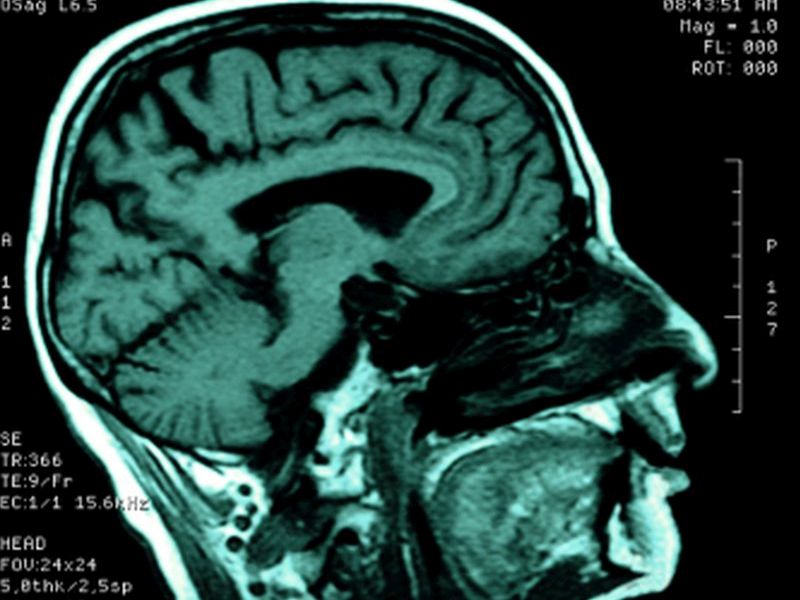 FRIDAY, Oct. 15, 2015 (HealthDay News) -- Researchers say they've found a link between brain inflammation and schizophrenia.
British investigators used PET scans to assess immune cell activity in the brains of 56 people. Some had schizophrenia, some were at risk for the mental disorder, and others had no symptoms or risk of the disease.
The results showed that immune cells are more active in the brains of people with schizophrenia and those at risk for the disease.
"Our findings are particularly exciting because it was previously unknown whether these cells become active before or after onset of the disease," lead author Peter Bloomfield, of the Medical Research Council's Clinical Sciences Center at Imperial College London, said in a college news release.
"Now we have shown this early involvement, mechanisms of the disease and new medications can hopefully be uncovered," he added.
The findings could change the current understanding of schizophrenia and raise the possibility that testing people at risk for the disease could enable them to undergo treatment early enough to prevent the most severe symptoms, according to the researchers.
Exactly what causes schizophrenia is still unclear. It's currently thought that genetics, biology (an imbalance in the brain chemistry), and/or possible viral infections and immune disorders might play a role, says Mental Health America.
The study findings, which didn't prove that inflammation is linked to schizophrenia, were published Oct. 16 in the American Journal of Psychiatry.
"Schizophrenia is a potentially devastating disorder and we desperately need new treatments to help sufferers, and ultimately to prevent it," Oliver Howes, head of the psychiatric imaging group at the Clinical Sciences Center, said in the news release.
"This is a promising study as it suggests that inflammation may lead to schizophrenia and other psychotic disorders. We now aim to test whether anti-inflammatory treatments can target these. This could lead to new treatments or even prevention of the disorders altogether," he added.
According to the U.S. National Institutes of Health, people with schizophrenia may hear voices other people don't hear. They may think people are trying to hurt them. Sometimes they don't make sense when talking. The disorder can make it very hard for patients to hold a job or care for themselves.
More information
The U.S. National Institute of Mental Health has more about schizophrenia.
SOURCE: Imperial College London, news release, Oct. 16, 2015
from: https://consumer.healthday.com/cognitive-health-information-26/brain-health-news-80/brain-inflammation-may-be-linked-to-schizophrenia-704239.html
Category:
---
One response to "BRAIN INFLAMMATION MAY BE LINKED TO SCHIZOPHRENIA"